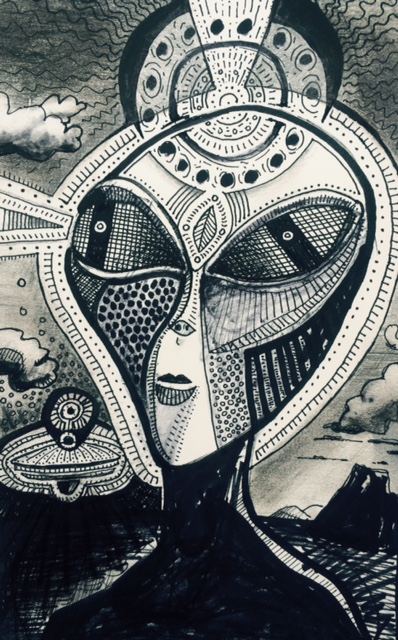 Hello, we are a collective. We call ourselves the E2s. We are beings that have evolved in the system of Zeta Reticulum. We have been involved in the evolution of your species (of Earth) for we would say in your terms, millions of years. You are now ready to be partners with us in this endeavor of your own evolution.
By assisting you, we also are evolving to our next level of consciousness. We have evolved to the point where we have an understanding that giving energy throughout our universe is also receiving energy. And as we give we are not only evolving but we are constantly rejuvenated. We have a connection with your species of humans as we have said, for millions of years and with other beings on the planet and we have been asked by many in the federation of beings that are involved in your galaxy, in our galaxy, to be involved in helping to upgrade genetic structures of beings as they are ready to evolve in their consciousness.
This message is transcribed from a live channeling in Roswell New Mexico June 30, 2012. 
  You can download the full audio message from the SoulsAlight Store or Listen FREE as a Galactic Member 

We help them in the physical realm but on an energetic level to infuse certain energy to awaken the DNA patterns that already have been in existence in your structures. And thus, many have experienced us and what they have called abductions because we are trying to work with individuals to help with this upgrading process. 
There are many on the planet now that are actually what you would call a human/alien hybrid where their structure has been worked with so that they are able to activate more of their abilities to ensure that the transition occurs into your next dimensional experience. This sounds odd to you because you do not see things the way we see things. You think that this is some kind of a meddling but the fact of the matter is, we have all been meddling with each other in this galactic family for quite some time, all mind you, with the permissions of your energetic beings.
 There are some of you in this room that are of us, that are Zeta Reticulan souls and you also have worked with your own human history through time doing these processes of evolving your being. You are here to help in these processes. We are all part of the force of the universe and once you realize this it becomes a creative endeavor. This process of evolving your being is a creative endeavor that is agreed upon by this area of the universe and all of those that have been involved with it.
There are many who have experienced us on one level or another and they are beginning to see more of who we are. At first the awakening was happening and many were seeing us in a state of fear which is quite natural for your human state to be in fear of something unknown. We have tried to help these individuals to see beyond this state of fear and come to know us on a different vibrational level and this is beginning to happen, where many that we have been working with in your present history are beginning to see that we are helping them, and they are helping us to help you.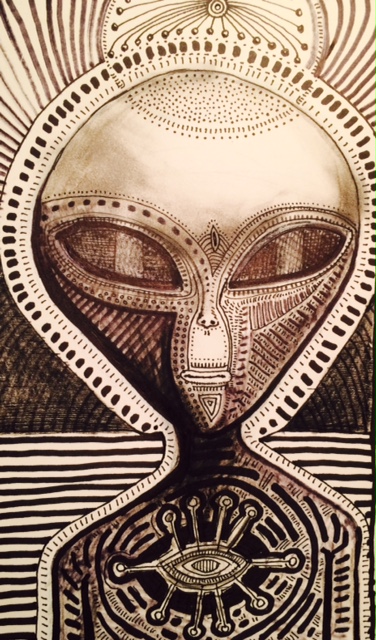 Many think that we are taking something from you so that we can evolve and this is not true. We are giving to you so that we can evolve because where we are evolving into is our fifth dimensional selves and raising our vibration then to be in a complete state of our unconditional love vibration where we are becoming even greater creators in the universe. We are evolving now into creating our own worlds. This is creativity and this is what the universe is made of; consciousness that is constantly creating. And you now as a species have a choice as to what it is that you would like to create, coming into this new era of time.
This is a very important key time on your planet, and it has been planned throughout the universe as such that you may take this point and do something with it for your species. We are here to help you do that. When you move into this greater awareness that has been spoken of, then you will see us and we will be partners in this process. Right now, those who do visit with us or we visit with, are able to see us because we are changing our frequency to be able to see them and we are helping them to elevate their frequency up a notch, so to speak, so that they can perceive us and we can work with them. It is a very difficult process for us to actually materialize in a completely 3-D form and it is not something that we prefer to do. The energy density is too "tight" for us, it is too confining but we can help you to raise yourselves in order to see us and work with us, and this is what we do.
And now it is time, in this very special place you call Roswell as an opening. It is a doorway this location, because of the incident that happened here which incidentally was no accident in the sense that it was planned for and perceived by us. We are also time travelers so we can see different probabilities on different timelines and we planned for this incident to allow for a certain opening. It could not be a huge opening, it had to be an opening to cause the curiosity to develop but yet small enough so not raise too many eyebrows and create the wrong effect. We have seen the various possibilities of that. It had to open the crack for those who were curious enough to begin to believe in something other than what they have been told, you see. And that is you in this room. We are grateful that you are here and that you were doing that despite your televisions and all of the influences that come about and infuse into your brains another way of thinking.
We will also say something about emotions because we know that it has often been said that we have no emotions, those who have experienced us. And this is true and untrue at the same time because our emotions are not the same as your emotions.... continued..
View Full Article ~  Become an Explorer Member. Free!