Place of Origin: Originally these beings came from another universe. They are prominent in the Sirius Star System, but exist in other star systems as well.
Dimensional Perspectives:  Exist from 3D on up to 12D
Appearance: Bipedal cats or human cat hybrids. Features are similar to Earth felines.  Species have taken forms similar to Lions and others look more like our domestic cats with variety of coloration.  They can be anywhere from 3-8' tall. 
Evolution:  Evolved billions of years ago from quadruped cats to bipedal large cats. Developed higher senses and fine tuned psychic sensitivity as sentience rather than use of physical tools. Later feline species were genetically mixed with humans and have half human bodies with cat features such as tails and feline facial characteristics.  These were created from a group of feline genetic engineers.  Felines of 6D and higher are energy beings no longer requiring what we perceive as physical form, but they can shape themselves to appear as their original feline form.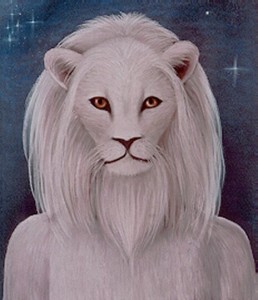 Qualities: Curious, adventurous, creative, imaginative, organized, focused, planners, tenacious and intense yet capable of profound relaxation and deep meditation. Independent yet capable of forming close bonds to accomplish goals. While serious about their tasks, they can be quite playful, fun loving, and lighthearted.
Abilities: Highly psychic and telepathic, visionary, and advanced creators.  Attune to frequencies and can mold energies to change environments with music, art, dance and theater among all other creative means. Able to connect with other forms of consciousness and co-create with ease.
Specialties: Higher dimensional forms are often galactic travelers and are called upon to shift energies in environments and spark creative flow and psychic abilities. They are also commonly galactic performers, sharing their creative energies in many artistic ways. 
Basic Needs: Both comfort and stimulation. This is seen on all levels of development. They love exploring new nooks of the universe, but they enjoy doing it in comfort.

Focus: Personal growth and evolving consciousness and creativity. Felines find fulfillment in sharing their gifts to inspire new ideas and move energy in new directions or to establish states of tranquility.
Involvement with Earth: They seeded feline species on Earth in times of mammal evolution. Prominent in Atlantis/Lemuria and later in Ancient Egypt as guides to humans who sought celestial contact and assistance in developing extrasensory abilities and advances in creativity.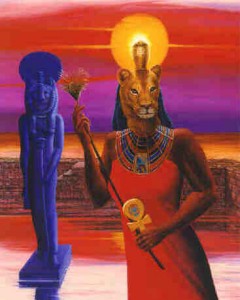 Guide for Humanity: Sekmet (9D ambassador collective). Revered as a god in Ancient Egypt.
Star seeds: There are millions of Feline souls incarnate on Earth now.  They are here to bring creative spirit to new levels within humanity.  Souls have come from 4D to 9D and each bring their quality of Feline energy to the planet. Usually the characteristics listed above will show themselves in the human personality.   They will often have a profound respect for cats of Earth. Though much less common, some purposely distance themselves from the animals in order to claim their independence from the Earth species (unconsciously).  While you would think humans with feline souls might be graceful and coordinated, they often feel clumsy in a human body and unsure of their footing.  They also believe they should be able to create with their agile minds, and feel awkward having to do mundane physical tasks.  Creative ventures are so important to them that they may miss out on human connection as they pursue their dreams. But what they do will usually have a deep energetic influence on others as their projects carry the feline spirit of enlightenment.  These souls love to check out new things, ideas and places.  They have a knack for spotting trends and being there before others.  They are often up on anything fringe or cutting edge to the point where it could get them in trouble.  They are often world travelers, but they must have a cozy nook to come home to. They thrive on stimulating input, but they also want to feel the comforts of familiar territory.  Feline souls also cherish their alone time and need solitude on a regular basis. But they can cuddle too, on their terms.   
* Amariah assembled this  information  from her many telepathic contacts with higher dimensional Felines;  Sekmet and other personal guides for starseed souls.