TELEPORTATION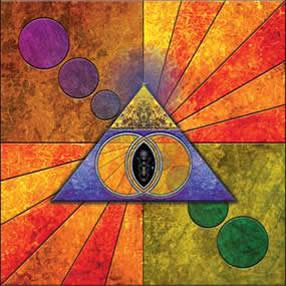 The art of being in more than one place at the same time, or of moving from one place to another in an instant, is an ancient practice and one of your future. No, you will not teleport if you view this graphic. However, within this image is the secret to tapping into this ability. There are many levels to teleportation and some do not require you to physically go anyway in order to instantly be somewhere else. As you advance into a higher state of consciousness this idea becomes clearer and so does the meaning of this image. INTENTION MEDITATION: My consciousness is a mode of travel that transcends the limits of matter and time.
~ El Ectarus, 6D Arcturian via Amariah.
Click image to order Geometry Art
Explore Messages by Guide
Search Soulsalight
About Amariah

Amariah Mara, author of the book, Keys to Soul Evolution: A Gateway to the Next Dimension, is a telepathic conduit or contactee for trans-dimensional beings. She is dedicated to sharing her ability to bring messages of spiritual growth to humanity.
SoulsAlight Membership
Subscribe to Soulsalight and have access to an ever expanding library of enlightening material to assist you in being a light on Earth. Advice from Angels, ETs, Elohim and Ascended Masters, received through Amariah, & other Experiencers. Join as Explorer Member for Free access to full articles, or as Galactic Member to listen to audio files free & more. Help keep the guidance coming by donating to SoulsAlight!
Newsletter Sign Up
Shopping Bag
SoulsAlight Store